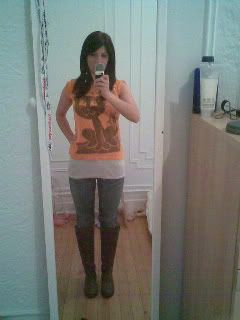 Koreans seem to think most foreigners are either very handsome or beautiful. I don't know why- I think we remind them of some celebrities, or it's just a thing to say to be polite or engage conversation. At first it was very flattering, being told you're so gorgeous ten times per day. But after a while, it's like "yea yea, I know". Haha.
A few months ago I was at a dinner party with a mix of Koreans and foreigners. A Korean girl I had just met started gushing about how pretty she thought I was, and that I reminded her of some actress. I laughed a bit, and simply said, "thanks!". She looked a bit uncomfortable, and after a few minutes I found out why: I was told that my "thank you" was a big no-no in Korean culture. The correct answer to her compliment would have been to brush it off and insist on the opposite, such as: "oh no, not at all, i'm not pretty, please stop!".
However, growing up, I was educated to accept compliments by simply saying thank you, and perhaps returning the favor. I don't think that highly of myself, but I can accept a compliment. I don't think it's conceited.
It mostly has to do with self-esteem, I think. For instance, my Grade 6 girls were complimenting me on my size: "oh, teacher so thin! teacher good weight!" (since when Grade 6 girls should be worried about their weight??!! Isn't it too young?) They also asked me: "teacher, do you think you're pretty?" to which I replied: "well, some days not so much, but other days I feel good about myself, so sometimes yes". Once again they told me I was being too vain, that in Korean culture it was wrong. So I asked them: "do you think you're pretty?" and they all answered: "no, we are so ugly, not beautiful at all, not thin at all!!" (when in fact they're the most beautiful little Korean girls you could imagine).
It makes me sad, I don't know if it's a lack of self-esteem or just an automatic answer. I also happen to know that the rate of plastic surgery is verrrry high in Korea, as opposed to Canada or the US. Apparently most girls my age have had at least one thing done, either on their eyelids, nose, or something to make their face appear smaller (which seems to be a huge complex for girls here). Honestly I think Korean girls are probably one of the most beautiful girls in the world, I don't understand why they'd want to change anything. I'd kill to have their amazing almond-shaped eyes and perfect skintone.
I guess we're all the same about our looks, wherever you go, chances are girls feel the same insecurities about body image.