Yesterday was a lot of fun with the kids,they looked so cute. I mean, Korean kids are already so adorable. They shyly brought only one item to wear, but they brought TONS of candy and all shared it, they're the most generous kids. And the moms! The moms brought goodie bags and pencils and presents... gotta love the moms. They always bring me Starbucks and Krispy Kreme and.... Dior,Chanel and Estee Lauder.
My (amazing) co-teacher and moi, wearing my sleeping mask
My two smartest students and me
Possibly the cutest Halloween purse ever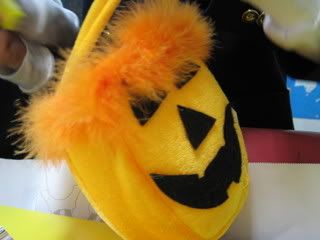 My whole class making the "angry" face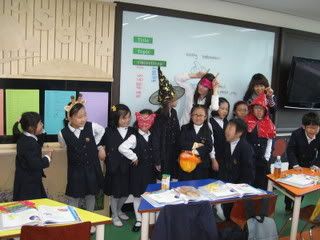 Kids sharing their candy
Gloria, my favorite student, so smart and adorable. She gives me Korean lessons.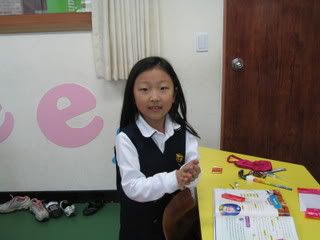 I'll miss them next year!