i really miss "la croissanterie" in montreal, where my friends and i used to go for sunday brunch, or late-evening coffee. i've been longing for that kind of place in seoul, and i finally found it. it's a belgian café where they serve good coffee, waffles, crêpes, and all that good stuff. i found myself there early sunday morning.... the sun was shining too hard in my bedroom, i got up at 8am and decided i needed a waffle: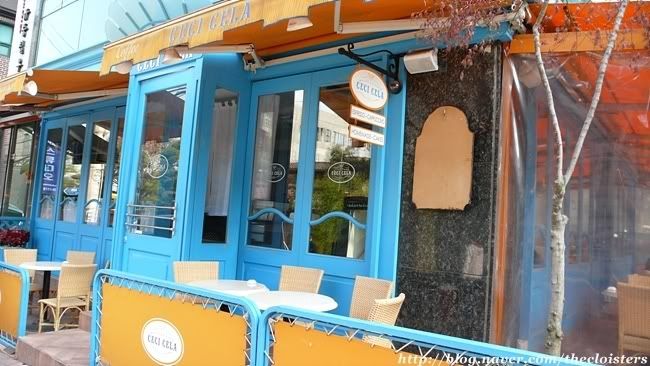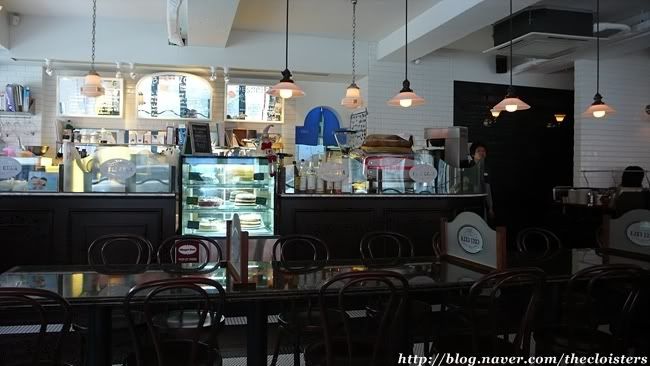 the best thing is, they have a sunny terrasse overlooking the gorgeous, stylish ann demeulesmeester store. maybe it's a belgian quarter, i don't know. i can't afford anything in that store (the cheapest item is a 210$ tank top), but i love the architecture: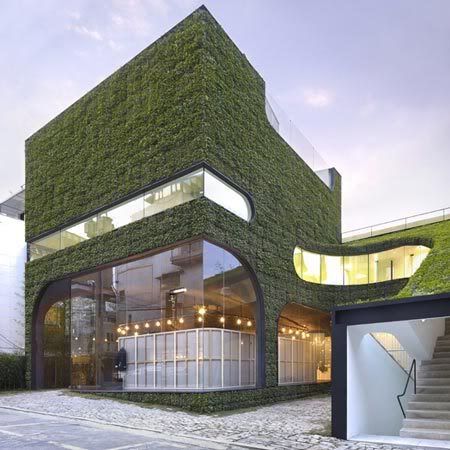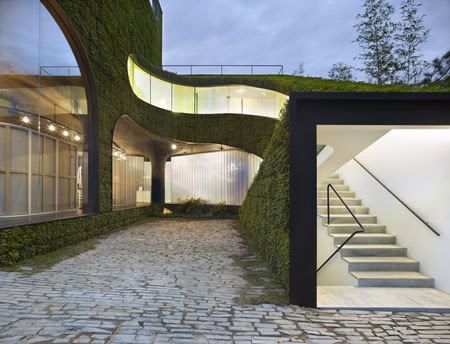 i walked around so much to find it, i wanted to show it to aaron, but my sense of orientation is awful and i had no idea where it was anymore... "oooh i think it's here... wait... no... oh i don't know anymore". typical vivian.
and saturday night i got introduced to this amazing bistro, part paris, part new york city: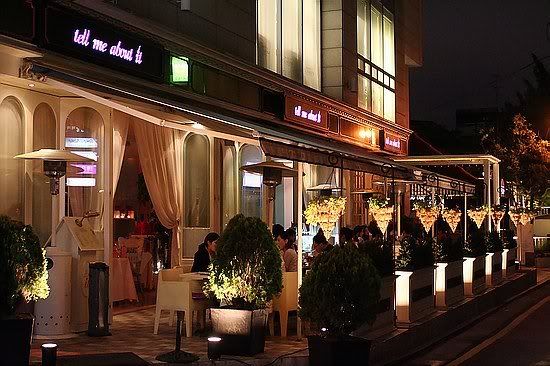 the places you can stumble upon in seoul... the surprises never end. i love it, i love it!
(and as for "la croissanterie", aaron re-created his own version of the breakfast crêpe, which is even better than the original one).